Top Tips to Choose a Unique and Meaningful Gift for the Baby Shower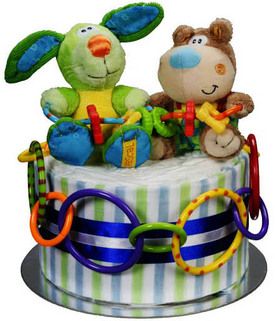 Whether it's the baby gift baskets or any personalised gift, buying a baby gift can be a difficult and confusing task, especially for an inexperienced shopper. A rule of thumb is to pick something that the parents may need to buy for their baby and simply gift that. If you are very close to the new parents, the best thing you can do is just ask them what they need so that your money is not wasted. Secondly, try to give them a gift that will be unique and thoughtful. Gifts such as personalized blankets and nappy cakes in Sydney can help you make your gifts stand out. You can use following tips to take confusion and hassle out of buying baby gifts:
The Relationship with the couple - You should always take into account your relationship with the parents. If you are not too close, leave the big items to family or close friends that exactly know the need of new parents and what other family members have planned.
Importance of a Practical Gift - There are instances when people are even unaware of the gender of the baby. In these cases, giving them a practical gift, such as nappy cakes or baby gift baskets filled with useful items, can be your best options. Many parents don't have any clue about some necessary items they will need for their newborn baby. Make sure to include these essentials in your baby gift baskets and help them relax a bit.
Personalized Gifts - There is a strong trend towards unique personalised baby gifts. Personalisation is perhaps one of the best ways to prepare baby gift baskets, which contains all the necessary items for the baby like a towel, baby oil, baby shampoo etc.
Gift Vouchers -A departmental store gift voucher or baby gift shop voucher can be a good choice as they allow the parents to buy the gifts of their own choice on discounted rates or some added benefits.
Meaningful gifts - Nappy cakes in Sydney can be a great choice because parents can always find use of them for their child. Gift for the babies should ideally be something that is unique. It's even better if you can pick something that just shines apart from all the other gifts and at the same time should be useful for the baby.
Visit Baby Express for a stunning and unique range of baby gift baskets and nappy cakes in Sydney!