The Best Baby Shower Gift Ideas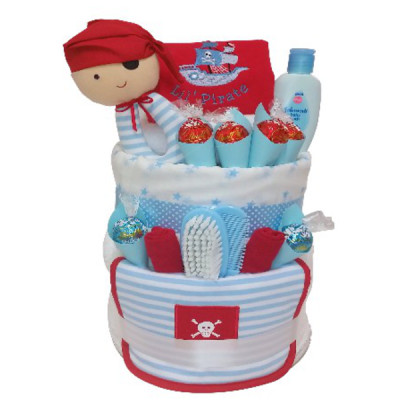 Baby showers are definitely one of the happiest events ever. After all, there is nothing more exciting than welcoming a new life into the world. However, when it comes to baby shower gift ideas, there is something you need to think about- what gift are you going to be giving the new parents? It has to be something that is meaningful, and useful, after all! Do not worry- when you're at Baby Express, there are a number of options for you to pick from.
A Nappy Cake is always the best option
If you are a pragmatic person, or you're not too close to the parents, you can definitely gift a nappy cake. Nappy cakes are not just amazing looking, they are highly useful as well. Ask any new parent- they are always in need of diapers. Your gift will definitely be highly appreciated. You can choose the shape of the nappy cake, and how big you want it to be as well. Of course, it is possible for you to customize the nappy cake to an extent, so that it matches your requirements and your budget.
Baby Gift Hampers: Another One of the Best Baby Shower Gift Ideas
If you're closer to the parents, or you're looking for something slightly different, you can opt for versatile baby gift hampers. These gift hampers are organized according to themes, and will contain a number of items that will be useful for the baby and the parents. If you know the parents well enough, you can choose the theme and the items they would enjoy the best. It's an extremely thoughtful gift that is very useful as well.
No matter what your baby shower gift ideas are, you have to make sure that you personalize it to make it even more special. Whatever you do, just give it your own touch, so that the parents know just how much thought and effort you've put into it. So, what gift are you going to pick?
For more guidance on picking a perfect baby gift for your recipients, visit Baby Express right away.