Personalised Bath Towels: Unique Baby Shower Gift Ideas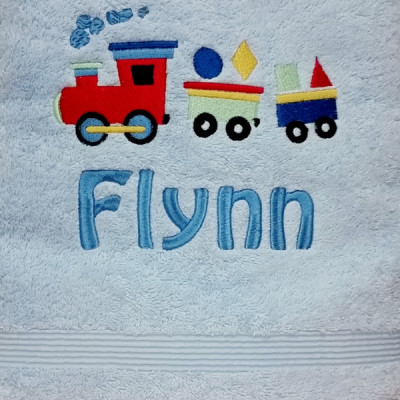 There's no dearth of options when it comes to baby shower gift ideas. However, in order to make your gift really stand out, you should base your decision on factors, such as uniqueness, practicality and usefulness of your gift. You can ensure the uniqueness by choosing personalised gifts, such as personalised bath towels , from a trusted retailer, such as Baby Express. Simply choose a practical gift and personalize it, and you have a gift in your hands that will be cherished and remembered by the new parents for years and years.
Personalised Bath Towels - Top Reasons They Are the Best Baby Gifts!
As one of the most experienced retailers of baby gifts in Sydney, we can confidently say that personalised bath towels are one of the best and the failsafe baby shower gift ideas ever. Still not convinced? Take a look below and find out:
Personalised bath towels are a sentimental baby gift: Unlike ordinary baby gifts that often fail to attract the attention of recipients, personalised bath towels will surely stand out. Even after a few years from the event, your recipients will distinctly remember you and your gift.
Personalised bath towels are practical: There are number of baby gifts available in the market nowadays that are stunning to look at but they do not serve any purpose. So, instead of spending hours and hours on finding a unique novelty gift with no practical value whatsoever, why not give them personalised bath towels that the baby can actually use?
Personalised bath towels are stylish and thoughtful: Quality bath towels purchased from a trustworthy retailer are aesthetically pleasing and come in a variety of cuts, tailoring styles and trimmings. Secondly, personalised bath towels are among the most meaningful baby gifts today. No doubt, Baby Express has made the whole process of personalising the gifts exceptionally easy for everyone, but these gifts create the impression that you've put a lot of effort and hard work in choosing a suitable gift for the baby.
From thoughtful personalised gifts to beautifully wrapped baby gift hampers to practical nappy cakes, you are sure to find swoon-worthy baby gifts at Baby Express!