Nappy Cake: One of the Best Baby Shower Gift Ideas Ever!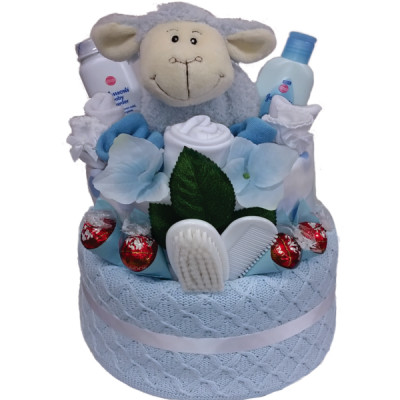 A nappy cake is unquestionably one of the most practical baby shower gift ideas out there. Well crafted nappy cakes are not just visually attractive they also fulfil many of the basic needs of a newborn baby. These cakes can be created in a number of ways, with different tiers (levels), colours and themes. Let's have a look at some of the typical features you'll find in a nappy cake purchased from a trusted baby gift retailer such as Baby Express in Sydney.
Nappy cakes can contain any number of diapers. So, you can easily choose a nappy cake of suitable size by considering your budget and the needs of your recipients.
You can also choose to include a number of other baby products apart from just diapers in a nappy cake. By including items, such as baby powder, baby shampoo or even a baby towel, you can easily turn this into the most comprehensive baby shower gift ideas.
What sets a nappy cake apart from ordinary baby gifts is its appearance of a spectacularly designed real cake. This feature alone can turn a lacklustre event into fun and exciting celebration.
Buying a nappy cake from a trusted online supplier, such as Baby Express, is exceptionally easy. Moreover, these cake are also very easy to use by the new parents. Just untie the ribbon and diapers can easily be taken out one at time so as not to destroy the entire cake.
Trustworthy baby gift retailers not just make sure to include all the essential items in a nappy cake, but they also pay utmost attention to the quality of their products. So, you can rest assured that the new parents can use them with a complete peace of mind.
If you are looking for unique and practical baby shower gift ideas for your loved ones, look no further. Visit Baby Express now and choose from a huge selection of nappy cakes and other quality baby gifts.