How to Create Unique Baby Gift Hampers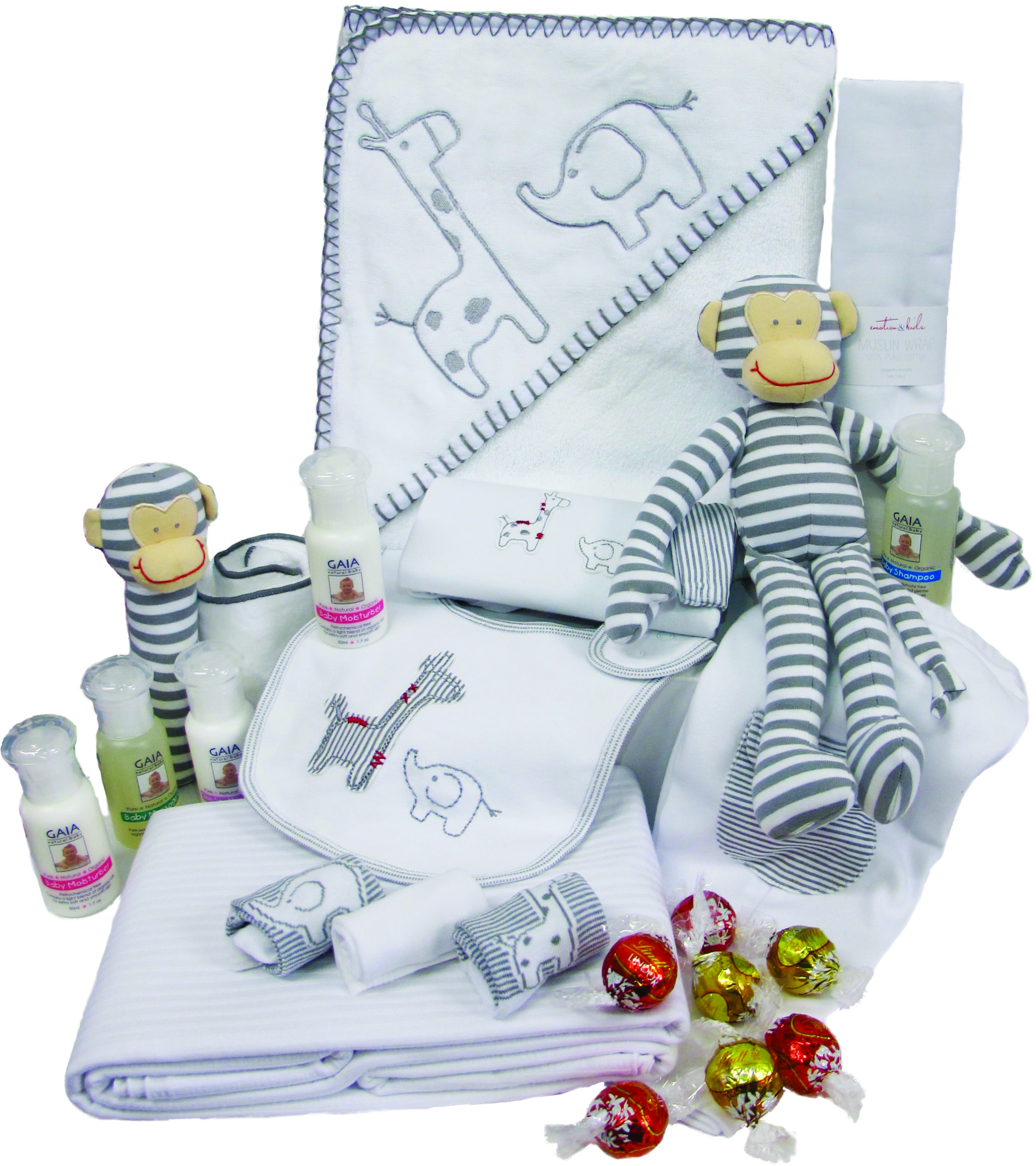 Getting gifts to present at a baby shower can be tougher than it initially seems. People often find it easier to purchase gifts for people they know. If you're a parent, knowing what to purchase for a baby shower becomes a lot easier. However, for people who don't have a child, it can be difficult knowing exactly what to gift at a baby shower. The typical presents that such individuals will purchase will include items like baby clothes, toys, diapers, bathing products, baby food etc. Gifts of all kinds are usually welcome at a baby shower. But, an excess of similar kinds of gifts can weary even the most cheerful parents. In this scenario, consider purchasing baby gift hampers.
Create Personalised Baby Gift Hampers at Home
Gifting presents to a baby is often difficult because the recipient is too small to understand or appreciate them. Typically, people purchase commonplace utility items that they believe the parents will need. However, if you search online, you'll come across a range of online stores that offer an assortment of baby gifts. Many of these will stock gift hampers for infants as well. Consider purchasing one or, if you have the time, you could easily create a gift hamper yourself.
Making a baby gift hamper is easy. Simply purchase a gift basket from a nearby store. Thereafter, fill it with the following items:
Rugs and blankets
Bibs
Feeding accessories
Bathing accessories
Toys such as baby rattles etc.
Goodies such as muffins, cookies, biscuits etc.
Clothes ideal for babies from three to six months, to enable the baby to grow into the outfits and,
Balloons
When making these gift hampers, ensure that you make them as colourful as possible. For instance, use colourful ribbons to decorate the basket.
Baby Express – Your One-Stop Shop for Personalised Baby Blankets and Baby Nappy Cakes in Australia
Finding cost effective and unique gifts for baby showers at regular baby shops can be difficult. This is why many Sydneysiders purchase personalised baby gifts at Baby Express only. From baby gift hampers to baby jewellery, we offer a wide range of items that suit your budget perfectly. In addition, we offer same day delivery services in Sydney Metro. To find what you require and place your order, click here. Shopping for baby showers was never this convenient.