3 Factors to Consider When Buying Baby Gift Hampers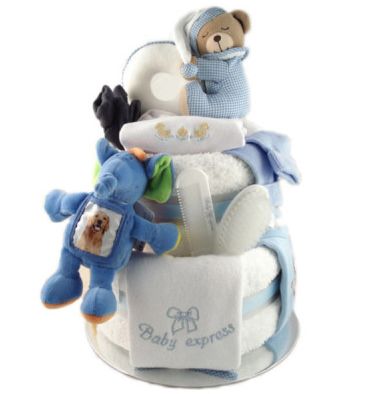 A baby shower is always an important event for the parents; and unlike anniversaries or birthdays, it comes once in the lifetime of the baby. Giving the best baby gift hampers and other baby gifts that can impress the parents as well as save you money is not an easy task. Therefore, gift givers have to bear some intense pressure, especially if the gifts have to be unwrapped in the presence of all the guests. As the leading retailer of baby gift hampers and nappy cake gifts in Sydney, Baby Express is here to help you find a perfect gift that will surely make some real impact. Here are some factors that you should keep in mind while choosing baby gifts for your loved ones.
Practicality: Nappy cakes are probably the most beautiful and practical baby gifts you can give to the new parents. This is one gift that the parents will surely appreciate even if they have received nappies from other guests. A well-crafted nappy cake, purchased from Baby Express, contains many nappies as well as other baby essentials to make it a truly valuable present for the new parents.
Size: Baby blankets and other clothing items, such as socks and sleeping suits, are some of the most common gifts that parents receive in a baby shower. However, you can easily make your gift stand out by choosing personalized baby blankets. Secondly, try to choose somewhat larger sizes, so that the parents can actually use your gift in a few months.
Safety: Gift such as nappy cakes, baby hampers, and blankets are always the safer options as they do not contain sharp and small components that the baby can accidently swallow. Babies love to dismantle their toys, so make sure that the toys are free from any hazardous parts to keep your bunde of joy out of harm's way.
Baby shower is a probably the most special event in the lives of the parents, and by keeping in mind these pointers you can make the event even more special. For more guidance, feel free to contact the specialists at Baby Express, or just browse through their extensive selection of baby gift hampers and nappy cakes to buy a perfect baby gift.