Top Tips to Choose Nappy Cake and Other Practical Gifts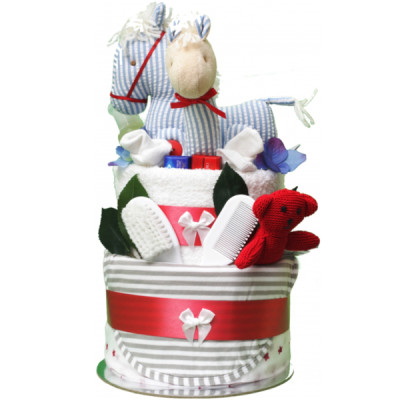 It can be quite difficult to shop for gifts for expectant mothers. After all, every guest would be trying to give them the best gift they can find in Australia. However, there are a number of unique things you can buy for an expectant mother, and make your gift stand out. Practical gifts, such as a nappy cake or a baby blanket, will definitely make your recipients thankful. But before you can decide the ideal size and theme for the nappy cake or any other practical gift for them, there are a few things you must consider:
How well do you know the person you're giving the gift to?
What is your budget for the gift?
Do you want to give one large gift or many small ones?
Once you have decided on these factors, you can select a perfect nappy cake or any other ideal gift for the new parents
When purchasing a gift for parents-to-be, you have to keep one thing in mind. Of course, it helps for the gift to be good looking (that way, it looks amazing when you present it), but it has to be useful as well. Thankfully, at trusted online retailers, such as Baby Express, there are a number of amazing gifts for you to choose from - gifts that are both good looking and extremely useful for the parents.
Nappy cake: You want to know what every new parent needs. Nappies! No amount of nappy can ever be considered "enough" when dealing with babies. For a baby shower, you can opt for a well-crafted nappy cake, in which you can get nappies arranged in the shape of adorable cakes. This is a gift that will definitely make the parents' day.
Baby Gift Hampers: If you don't just want to get nappies for the parents to be, you can get them a whole gift hamper. These beautifully wrapped 'gift hampers' come in a number of themes it always helps if you know the parents well and know what hamper they would like
Teddy bears: Every child grows up with a teddy bear, so you cannot go wrong gifting a teddy bear. To make it extra special, you can even get it personalized at trusted gift retailers, such as Baby Express.
So, what is your gift of choice? Visit Baby Express now and explore a lot more baby gift ideas!