Buying Personalised Teddy Bears? Here Are Some Ideas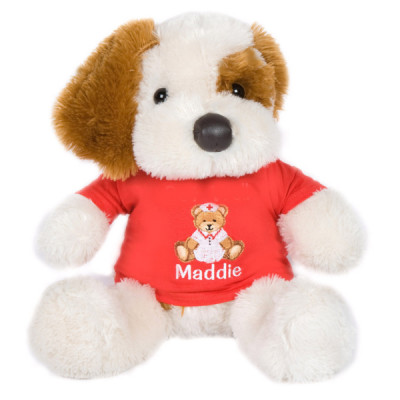 Personalised teddy bears are without a doubt one of the cutest gifts that you can give to a newborn baby. Sure, they may be too young to know exactly what that soft and cuddly toy but rest assured that as they grow into their toddler years, they will start to appreciate this gift – and who knows, it may even become their best friend!
As with making any other purchase, there are certain considerations that must be taken when it comes to buying personalised teddy bears for newborn babies.
First of course would be with regards to the baby's gender. Remember that there are teddy bears that are made for boys and there are those that are made for girls, and you wouldn't want to mix one for the other. The choosing process is usually easier when gifting to babies, or when you know the gender of the cherub that is still to join the family.
In such cases, you can have the teddy bears personalised without much trouble. Simply putting on a gender appropriate coloured shirt over the teddy bear should do the trick (i.e. blue for boys and pink for girls). The design of the shirt can also be matched according to gender, say a bunch of lovely flowers for girls for instance. You can also go for butterflies for girls and bumblebees for boys.
Still though, if you're not sure of the baby's gender, as is the case with many baby showers, then you'd be better off buying a rather standard teddy bear that can pass for both boys and girls. But such teddy bears may seem too generic, and so you'd still want to give them a bit of a personal touch, which you can do by dressing them in neutral colours (sky blue seems perfect for both boys and girls).
If you know the baby's name, then the personalisation process becomes much easier. Simply having the baby's name embroidered on the teddy bear's shirt can make the teddy bear a truly personalised gift. Aside from having their names written on their shirts, you can also have the names written on the teddy bear's accessories. There are teddy bears that cuddles a baby blanket or a towel, and you can have the baby's name embroidered there.
Are You Looking for Baby Hampers in Sydney?
Gifting a personalised item to a baby – whether it's personalised teddy bears or a personalised baby blanket or whatnot – is a great way to welcome the baby into the family and the world. They can be given individually, or they can be part of a charming baby hamper – a kind of gift that is becoming rather popular nowadays. If you are interested in having a teddy bear personalised or in purchasing beautiful yet affordable baby hampers in Sydney, please feel free to send us a message through our contact page or give us a call at 1300 727 368.